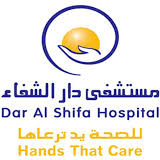 System Administrator
Dar Al Shifa Hospital
Kuwait

Permanent
Full-time
Job Description

Job Scope:

Responsible for the technical design, planning, implementation, and the highest level of performance tuning and recovery procedures for mission critical enterprise systems. Serves as a technical expert in the area of system administration for complex operating systems. Recommends the redesign and configuration of operating systems and system applications. Investigates and analyzes feasibility of system requirements and develops system specifications. Identifies methods, solutions, and provides project leadership and management in order to provide a high level of service to the customers of the department.

Roles and responsibilities:

Responsible for Daily Backup operation, Troubleshooting and Restoration.
Responsible for Storage Administration, Zoning, Monitoring and Performance Tuning.
Responsible for providing High Availability Solutions and DR capabilities.
Responsible for Servers, Systems Administration and Operation Support.
Performing Hardware, Server, System implementations, Performance Tuning, Monitoring and Upgrade.
Evaluating and implementing technical proof of concepts to satisfy IT needs.
Perform system configuration changes.
Administrate Windows workstation security updates and patches.
Track and manage the inventory of hardware and software using enterprise inventory solution.
Performing regular systems and OS upgrades/patching based on security practice.
Responsible for users support and can provide end-user technical support.
Responsible for the Administration and operation of enterprise Helpdesk Solution.
Minimum Qualifications:
5 Years work experience in Backup Administration and Configuration (Veritas Netbackup & IBM Tape Library).
4 Years work experience in Veritas Enterprise Vault.
4 Years work experience in Storage Administration (IBM Storwize, DS Series & Lenovo).
4 Years work experience in managing and supporting the Windows operating system (2008, 2012, 2016 & 2019).
3 Years work experience in Hyper Converged Infrastructure (Nutanix & Cisco HyperFlex).
3 Years work experience with Microsoft Infrastructures.
3 Years work experience in the field of Servers performance tuning and monitoring tools.
3 Years work experience in virtualization system technologies. (VMWare ESXi and vSphere Administration).
Preferred skills and competencies:
Knowledge in RedHat Enterprise Linux Administration with excellent troubleshooting skills.
Knowledge in IBM AIX Administration with excellent troubleshooting skills.
Education and experience:
Bachelor Degree in Information Technology, Computer Engineering, Computer Science or equivalent.
MCSA and MCSE 2008,2012 & 2016 or other equivalent certifications.
Veritas Certified Specialist (VCS).
Systems Security Certified, CompTIA, or other equivalent certifications.
Dar Al Shifa Hospital