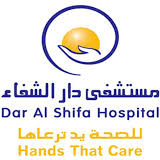 System/Database Administrator
Dar Al Shifa Hospital
Kuwait

Permanent
Full-time
Job Description

Job Scope:

Responsible for the technical design, planning, implementation, and the highest level of performance tuning and recovery procedures for mission critical enterprise systems. Serves as a technical expert in the area of system administration for complex operating systems. Recommends the redesign and configuration of operating systems and system applications. Investigates and analyzes feasibility of system requirements and develops system specifications. Identifies methods, solutions, and provides project leadership and management in order to provide a high level of service to the customers of the department.

Roles and responsibilities:

Responsible for Database installation, Configuration and Upgrade (Oracle and SQL).
Responsible for maintaining the performance of Database Servers.
Responsible for Installing Database Patches.
Responsible for Database Monitoring.
Develop Processes for Optimizing Database Security.
Performance Tuning of Database System.
Diagnose and troubleshoot Cluster and Database errors.
Responsible for Daily Backup Operation, Troubleshooting and Restoration.
Responsible for providing Database High Availability and DR Solutions.
Managing ASM /Grid Environment and Table Spaces with Standalone and RAC Databases.
Qualifications and Requirements:
Advanced knowledge of Database Security, Backup and Recovery, And Performance Monitoring Standards.
Advanced knowledge in RedHat Enterprise Linux and IBM AIX Administration with excellent troubleshooting skills.
Advanced knowledge in managing and supporting Microsoft Windows Operating System.
PowerShell and Unix shell scripting skills.
Work experience in Veritas NetBackup.
Education and experience:
Bachelor Degree in Information Technology, Computer Engineering, Computer Science or equivalent.
Oracle Certified Associate.
MCSA and MCSE 2008,2012 & 2016 or other equivalent certifications.
Systems Security Certified, CompTIA, or other equivalent certifications.
Dar Al Shifa Hospital