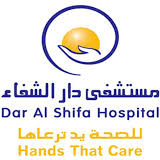 Discharge Clerk
Dar Al Shifa Hospital
Kuwait

Permanent
Full-time
Job Description

Job Scope:

Responsible for the billing statement at inpatient wards and will be responsible to provide a positive, welcoming attitude at all times; maintaining a clutter-free, customer-friendly.

.Job Responsibilities:
Adheres to established Reception departmental policies and procedures and initiates action in attending to the patients as per established procedures
Responsible for being courteous and prompt in attending the patient, with the basic idea of "rendering service with a smile"
Answers queries on telephone and makes appointments for the patients, over the telephone if necessary
Ascertains from the Patient the physician he desires to consult and prepares required documents and appointment slip after inputting necessary information in the Computer
Assist with the patients or persons responsible for the patient and collects necessary fee as per the established fee schedule
Verifies all insurance benefits assigned to the clinic to determine insurance coverage meets the standards as per the company and/or policy
Guides patients to the proper clinic in coordination with the attending porter
Verifies fee collected from various patients and hands over the cash to the Discharge Supervisor for depositing in the Accounts Dept.
Maintains departmental records and files, and takes care of departmental equipment.
Participates in departmental meetings and related in-service educational programs
Record patient demographic, insurance, and billing codes into registration and billing system; research missing information on intake forms; obtain signatures and release forms.
Respond as appropriate to enquiries from patients regarding treatment, benefits, and billings; coordinate the resolution of related problems.
Order and maintain inventory and supplies as required pertaining to the reception.
Job Requirements:
Education and Experience
Diploma holder in any field.
1 to 2 years' experience in similar position
Job-Specific/Technical Skills
Ability to maintain quality, safety, and/or infection control standards.
Knowledge of planning and scheduling techniques.
Skill in preparing and maintaining patient records.
Excellent Computer Skills, Word processing and/or data entry skills.
Ability to interact and communicate with people over the telephone, often in stressful situations.
Ability to develop and maintain filing systems.
Knowledge of medical billing procedures.
Knowledge of the nature and provisions of alternative health insurance plans.
Receptionist skills.
Excellent interpersonal skills
Other Preferences
Preferably Bilingual
Local candidates with valid and transferable visa in Kuwait
Dar Al Shifa Hospital