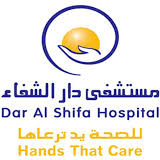 HIM Program Coordinator
Dar Al Shifa Hospital
Kuwait

Permanent
Full-time
Job Description

Job Scope:

Works with internal staff and external stakeholders in the Community to develop, promote and action HIM programs, initiatives and trainings. The Program Coordinator also works with different units within the HIM Department to ensure departmental objectives are achieved.

Job Responsibilities:
Works closely with HIM Manager to create action plans for HIM programs and initiatives, including but not limited to, the Research Program, Preventive and Chronic Disease management initiatives, patient portal uptake, EMR Release of Information and Breach management, EMR Training & Continuous Education, and EMR accreditation activities' coordination.
Coordinates and supervises the day-to-day operations of HIM programs activities including training, facilitation, scheduling, maintenance, reporting, statistics, supplies, and venue bookings.
Acts as liaison between HIM units and internal/external stakeholders by relaying information and updates in a timely manner.
Supports physicians in research design and effective data utilization, including, but not limited to, knowledge of data resources and access, database and query design, statistical and other analyses, report writing and design, through HIS systems.
Ensures that usage of EMR and releases of information are in accordance with Hospital policies and procedures, guaranteeing security, confidentiality and proper release of patient health information.
Utilizes statistical tools to extract, analyze and present data in a meaningful and effective method.
Ensures that other departments and units fulfill EMR accreditation standards by monitoring their performance against set action plan, and reporting any deviation from expected performance
Stays abreast of clinical guidelines related to preventive screenings and chronic diseases to ensure physicians adhere to evidence-based management.
Liaises with HIM and Nursing Informatics team, and HR department to ensure that EMR trainings are completed for new joiners; and Training policy is adhered to.
Aids in conducting clinical audits to assure accuracy of patient health information prior to dissemination.
Represents HIM Manager in meetings and/or Committees related to the HIM programs and initiatives
Job Requirements:
Education and Experience
Bachelor's degree (Healthcare related) is required.
5+ years' experience in healthcare field
Job-Specific/Technical Skills
Highly-skilled with PC; EMR experience preferred
Strong program development and coordination skills
Effective communication, verbal and written
Efficiency in time management
Ability to gather data, compile information, and prepare reports.
Ability to perform Statistical Analysis and maintain databases.
Strong organizational skills
Ability to work under pressure and resolve issues quickly
Innovative thinker, with self-initiative
Quick learner, especially as it relates to health information systems.
Proficiency in English; and Arabic fluency preferred.
Other Preferences
Local candidates with valid and transferable visa in Kuwait
Dar Al Shifa Hospital