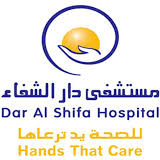 IT Technical Support Officer
Dar Al Shifa Hospital
Kuwait

Permanent
Full-time
Job Description

Job Scope:

Responsible for ensuring proper computer operations so that end users can efficiently deliver their work through prioritizing, documenting and actively responding & resolving end user technical support requests with the use of diagnostics and request tracking tools.

Job Responsibilities:
Provide first level support for computer software and Clinics technology equipment used.
Continuously track and monitor status of information technology systems across primary healthcare center.
Respond to incoming calls requesting technical support assistance, and take necessary steps to resolve issues in a timely manner.
Coordinate with the IT Technical Support Supervisor on issues assigned to him/her, respond to the incident/problem and apply appropriate resolutions to close the incident/problem in a timely manner.
Respond to employees' emails/calls/TT and other written queries concerning system software and hardware issues, scheduled maintenance, etc.
Perform fixes at the desktop\Laptop level, including installation and upgrade of software, conducting file backups, and configuring systems and applications.
Set up and configure desktop computers, Printers, IP Phones, IPTV's, QMS, peripherals and user accounts, assigning security levels, network access, etc.
Systematically document all requests for technical support assistance including end user identification information, nature of problem, and steps taken to resolve issues.
Perform regular maintenance of all system software and hardware as per maintenance schedule, etc. to ensure business continuity and minimize the system interruptions.
Coordinate outside contractors or vendors for various services if required.
Prioritizes and manages multiple projects simultaneously and follow-up on issues in a timely manner.
Undertakes special projects to meet the objectives of the department
Performs other related duties as required
Work in different shifts.
Job Requirements:
Education and Experience
Bachelor Degree in Information Technology, Compute Science or related field is required.
Certifications such as A+, Network+, MCP are preferred but not required.
1 to 3 years of experience in providing Technical support.
Job-Specific/Technical Skills
Working knowledge of help desk software, databases and remote control
Strong client-facing and communication skills
Advanced troubleshooting and multi-tasking skills
Customer service orientation
Knowledgeable in Hardware, Networking
Windows OS ( Windows 7,8 and 10), Servers.
Microsoft office Applications.
PC\Laptop hardware.
PC\Laptop peripherals, including printers.
Mobile devices.
Proficient in English and Arabic
Other Preferences
Local candidates with valid and transferable visa in Kuwait
Preferably Male
Driving License and car is a must
Dar Al Shifa Hospital