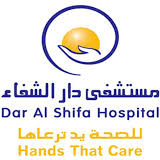 Registrar - Ophthalmology
Dar Al Shifa Hospital
Kuwait

Permanent
Full-time
Job Description

Job Scope:

Diagnoses, manages, and treats conditions and diseases of the human eye and visual system. Examine eyes and visual system, diagnose problems or impairments, prescribe corrective lenses, and provide treatment.

Job Responsibilities:
Ensures implementation of the Ministry of Health regulations, the Hospital Medical Staff Bylaws, Rules and Regulations and the Emergency Room Department Policy and Guidelines.
Diagnosis and treatment of patients referred to department and responsible to run his/her own clinic.
Evaluates medical and surgical histories. Assesses visual and refractive status, measures intraocular pressure, and examines the eye and adnexa.
Performs necessary diagnostic procedures and clinical tests. Interprets results, determines treatment plan, and discusses with patient.
Prescribes drugs or treatment, including repeat prescriptions, only when you have adequate knowledge of the patient's health, and are satisfied that the drugs or treatment serve the patient's need.
Keeps clear, accurate and legible records, reporting the relevant clinical findings, the decisions made, the information given to patients, and any drugs prescribed or other investigation or treatment.
Advises on kind and quantity of ophthalmological supplies and equipment. Coordinates ophthalmological services with other medical activities.
Maintains the highest professional standard of documentation in line with policies and procedures and internationally accepted standards.
Maintains outpatient's summaries and shall prepare reports and statistical analysis as required of him; such reports will be prepared in a timely manner in accordance with the standards within the Department.
Keeps current with new procedures and techniques in the field of his/her specialty.
Required to be involved in the departmental Performance Improvement activities. To follow a well-organized and systematic protocol inside the department regarding attendance, regulation, referral policies, etc., in a professional way and not according to his/her personal relations, convenience or preference of one staff to another.
Job Requirements:
Education and Experience
MBBS and Master Degree in Ophthalmology
Minimum 1 year of experience post Master Degree in relevant specialty
Job-Specific/Technical Skills
Good communication skills.
Knowledge of Required Organizational practices/patient safety standards.
Command over professional code of ethics, medical bylaws.
Knowledge of evidence based Age specific/ Population specific patient care clinical guidelines accepted by the hospital.
Culturally competent (Kuwaiti patients' culture and beliefs).
AHA certified Basic Life support provider.
Other Preferences

Nil

Dar Al Shifa Hospital